Product Summary
The LT1084CM-ADJ positive adjustable regulator is designed to provide 3A, 5A and 7.5A with higher efficiency than currently available device. All internal circuitry is designed to operate down to 1V input to output differential and the dropout voltage is fully specified as a function of load current.
Parametrics
LT1084CM-ADJ absolute maximum ratings: (1)Power Dissipation: Internally Limited; (2)Input Voltage:30V; (3)Operating Junction Temperature Range, Control Section: 0℃ to 125℃; (4)Operating Junction Temperature Range, Power Transistor: 0℃ to 150℃; (5)Storage Temperature Range: -65℃ to 150℃; (6)Lead Temperature (Soldering, 10 sec): 300℃.
Features
LT1084CM-ADJ features: (1)Three-Terminal 3.3V, 3.6V, 5V and 12V; (2)Output Current of 3A, 5A or 7.5A; (3)Operates Down to 1V Dropout; (4)Guaranteed Dropout Voltage at Multiple Current Levels; (5)Line Regulation: 0.015%; (6)Load Regulation: 0.1%; (7)100% Thermal Limit Functional Test; (8)Adjustable Versions Available.
Diagrams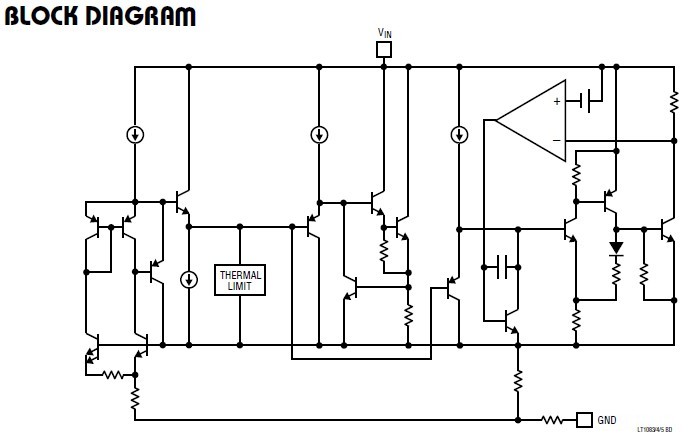 LT1001

Other



Data Sheet

Negotiable

LT1001A

Other



Data Sheet

Negotiable

LT1001ACN8#PBF



IC PRECISION OP-AMP SINGLE 8-DIP

Data Sheet



| | |
| --- | --- |
| 0-1: | $3.92 |
| 1-25: | $2.60 |
| 25-100: | $2.04 |


LT1001ACN8



IC PRECISION OP-AMP SINGLE 8-DIP

Data Sheet



LT1001ACH

Linear Technology

PRECISION OP AMP

Data Sheet

Negotiable

LT1001ACJ8

Linear Technology

IC PREC OPAMP 8-CDIP

Data Sheet

Negotiable